This English to Pashto Translate Dictionary has a huge database exceeding 177.000 translation pairs. Our English to Pashto Dictionary is a bilingual service which offers its users an alphabetically arranged list of words with their definitions as well as translation variants. Our renewed dictionary is aimed to extend your language skills.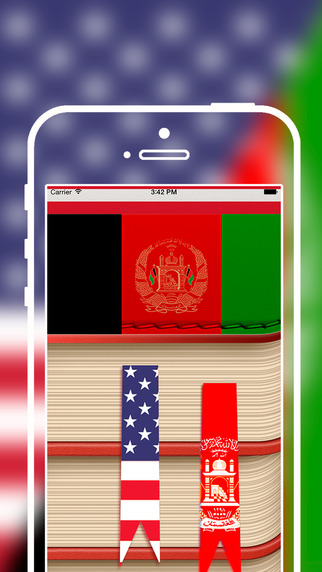 This cutting edge application enables you to have an innovative dictionary with the following features
It offers its users to copy and save translations of the unknown words in Facebook, Linked in, Twitter or in any other social Web pages.
There are pronunciations for each of the numerous dictionary words and as the user taps a word the speaker turns on immediately.
It grants its users an opportunity to form a nuanced understanding of contemporary words such as "Frankenfood", "Crunk", "Screenager" and so on.
You can get synonym and antonym variants of the tapped words with more than 88.000 synonym word count.
It provides its users with a thorough understanding of forms (spellings) and grammatical function of words (parts of speech).
Another outstanding benefit of this dictionary is that no internet connection  is required while using this app. It also has a specialized terminology of technical translations as well as slang terms.
This English to Pashto Translate Dictionary has several enhancements that make it the most comprehensive and advanced English – Pashto Dictionary for iPhone, iPad and iPod Touch. Our dictionary can become the best tool for you to learn a language. We have made this quality app special for you so that you can easily learn and use foreign languages.