This Bengali to English Dictionary is an innovative application authorized for any of your Apple device like iPhone, iPad or iPod touch. Our up-to-date application is aimed to accommodate the high demands of each member of society all over the globe.
We offer our users a possibility of downloading our Bengali to English Dictionary without charge and using it without an internet access.
Our fast and easy-to-use dictionary is compiled to make your lives easier and learning a foreign language enjoyable.
Bengali to English Dictionary has numerous advantages, among them are:
Offers its users an alphabetically arranged list of words with both their definitions and translation variants.
Provides its users with a quick access to those dictionary words they were looking for without demanding an internet access (Offline Dictionary).
Suggests audio pronunciations for each of the numerous dictionary words and as the user taps a word the speaker turns on
Offers you a window of opportunity to save unlimited number of unknown words in a section called "Favorites".
Grants its users an opportunity to form a nuanced understanding of conjugation of verbs, declension of nouns, etymologies in addition to the word's syntactical and idiomatic usage.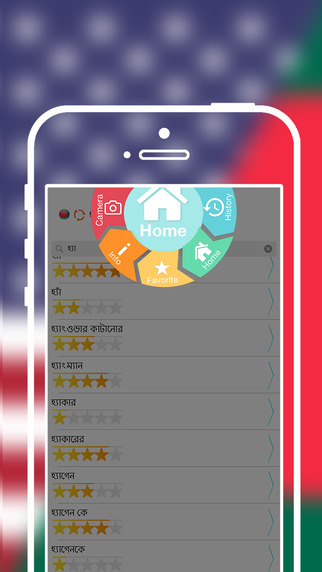 In addition to frequent updates our editors and specialized authors revise our entries and add new words to the existing vocabulary.
Download this well-organized dictionary right now and you will be convinced that the consumption of this application will meet all your expectations and you will highly benefit from the assets of this Bengali to English Dictionary.
The following app is often updated and from time to time the number of words will vary. If you have any complaints or suggestions about our app you can contact us by our Facebook account.
We look forward to hearing your new ideas and offers and we will definitely address your concerns as soon as possible.